Family Photography Session
2020 Family Portrait Photography by Storey Wilkins
Congratulations! You have made an excellent choice considering me as your photographer. As a mother, I understand just how much you love your family, and how important it is to select the best professional photographer you can to capture this love in photographs. I also know how precious your time is, so let's make this process easy and stress-free for you. Here is what you need to know:


What you can expect to spend (2020 prices)
I have published a list of my 2020 family portrait prices here. Please have a look and if you don't see what you are looking for in terms of a product, let me know. I am happy to work with you to create custom display solutions for your home or office, and custom gift solutions for your loved ones.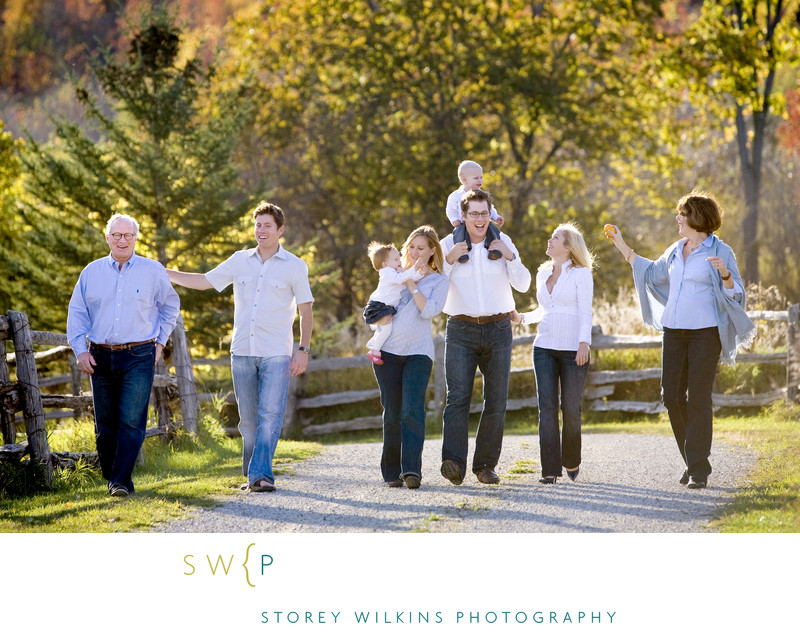 Three Easy Steps to Book your Session
Contact me to pick and day and time for your session.
Fill in the contract and make the PayPal purchase using the link that I will send you.
Chat with me before the session to finalize details.
That's it! You are all set. I can't wait to photograph you and your wonderful family.
Four Easy Steps After you Book your Session
Step 1: Pre-Session Chat
A portrait is about more than simply capturing your likeness. That is why I will schedule a chat with you by phone beforehand to get a sense of your desires and concerns. Together we will create a session plan, where we discuss what to wear, the location for the session, display ideas for your home, and the pricing.
Step 2: Your Portrait Session
We will arrange to hold your session in your home or cottage, or a beautiful park nearby. Using my easy three part process, you can relax and enjoy spending time with your family while I go about arranging and posing, lighting and finessing, and engaging the kids in play so the session will fly by.
Step 3: The Ordering Appointment
This can be done at your home or by video call about a week after the session. This will be a great opportunity to review the images together so that I can help you select your favourite images and prepare a plan for printing, framing and hanging them in perfect places around your home. It will be an effortless and enjoyable appointment.
Step 4: Delivery and Installation
The most exciting part of your portrait experience is the arrival of your new artwork. I will deliver everything to your home and if you do not have a professional installer,I will recommend one to you.
"We can't speak highly enough about her easy going yet professional demeanor, attention to detail, patience, and flexibility." Nigel & Danielle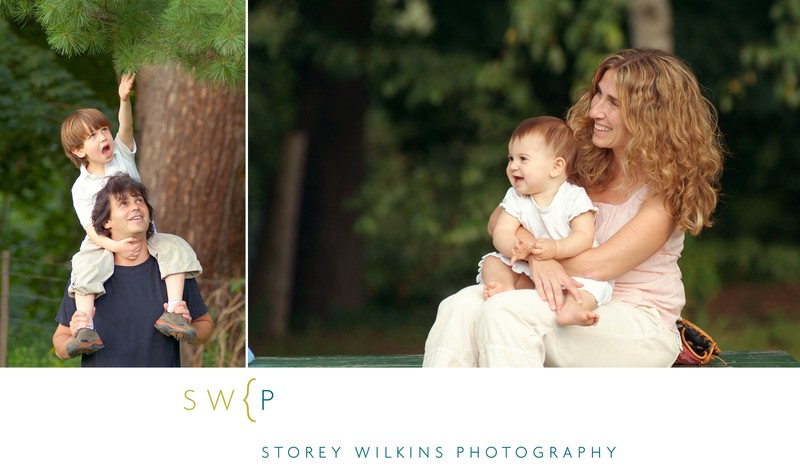 Frequently asked questions
What if I am not sure I want to be in the pictures?
There are often times when we feel less than perfect, especially around the time we are creating, delivering and raising our beautiful babies. It would be unfortunate to exclude you just because you are not feeling up to it. Just let me know your concerns and I will work with you to create flattering poses that you will be happy with it. These photographs get more precious and treasured with time, so it's best not to miss out on an opportunity to be in the photographs with your family, especially when a skilled photographer like me can make it all worthwhile.
What if I have specific ideas in mind for the photographs?
Sure mention any ideas you have to me before the session so that you can get the results you are hoping for. For example, there is usually one member of the family who takes most of the photographs, therefore rarely appearing in any herself. With me there, it is a great opportunity to get into as many of the photographs as possible. Time to even things out!
Can I choose the location for the session?
Absolutely! Unlike many studio photographers in Toronto that require you to use their space, I believe the location should have personal significance to you and your family. As a result, I usually work either at your home (or cottage) or outside in your yard or local park, all while combining modern and fresh ideas to capture each of you in your best light. My skill in using a combination of natural light and flash means you will have great photographs no matter where you are and what time of day it is.
What if its raining and I want photos outside?
Not a problem! We can always reschedule. Weather is the one thing we can't control, or predict. I will assume the session is "ON" unless you call her beforehand to reschedule.
How long will the session take?
My efficient and fun 90 minute lifestyle portrait sessions have three parts (30 minutes each):
Part One: Great Group Portraits (all of you together smiling, looking relaxed and happy in flattering positions)


Part Two: Timeless Moments (games, laughs, reading, cuddling, walking, and other fun activities and out takes that capture the essence of your family spirit)


Part Three: Adorable Portraits of the Kids (where you get to sit back and watch as I capture priceless expressions and nuances of each of your kids).


Ad-On: "Granny Cam" Interested in including your parents to join in? Add a 30 minute segment to your session to include the grandparents for a wonderful three generation portrait. Add $200


Ad-On: "Teen-Wow" Have a teen or tween that is dying for a cool Instagram worthy portrait of him or herself? Add a 30 minute segment to your session so that I can create a wow-factor editorial style portrait of your teen. Add $200
What if my kids don't cooperate?
Any photographer should be able to produce one cute photo of your child, but can they perform well enough to exceed your expectations in your home environment and under your particular circumstances? Can they tell your story? I can! To every portrait session I bring:
20 years of experience photographing people in all circumstances including weddings (long considered one of the most challenging forms of photography),
The patience and understanding of a mom, and
The 100% guarantee that you will love your photographs.
My goal is to give you a collection of images that will make you so happy you will shed tears. If for some reason the kids are melting down despite your best efforts to stay calm and provide snacks and breaks, don't sweat it! We can always reschedule at no extra cost to you.
Should we take a family portrait every year?
I strongly recommend that you do while the kids are still living at home. I have written an article on the why's and how's of the annual family portrait. Please read the article for an in depth explanation of my process for creating them.
Do you offer fall colours family portraits?
The months of October and November are the only months to book your family portrait session if you are looking for great and colourful nature in the background. Specifically, if you want to see beautiful yellows, greens, reds and oranges on the trees in the background of your photographs then be sure to schedule your session with Storey during this time.
There are some great locations for fall colours across the GTA. I have prepared a list of the best Toronto locations for family photos in the fall. Read more here.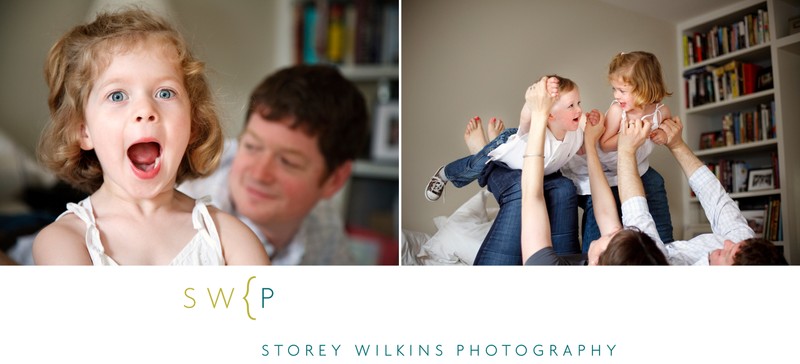 "A look, an expression - pure gold! The proof is in the wondrous looks we get when people see her photos hanging on our wall." David & Stacey
From the session to the finished prints, I bring you the art of storytelling so that you can treasure your family's great moments and share your story for generations to come.
Ready to book? Click here to request a day and time.
Family Photography Session