Porch Portraits for my Neighbours
May 6, 2020
Thank you for waiting to have your porch portrait taken! I started a wait list in March and committed to not heading out until Toronto started to flatten the curve. When new cases of COVID-19 dropped below 375 per day, I started visiting families for SAFE social distancing porch portraits. You can sign up for your own family session below. I look forward to meeting you and capturing this unique moment if your family life.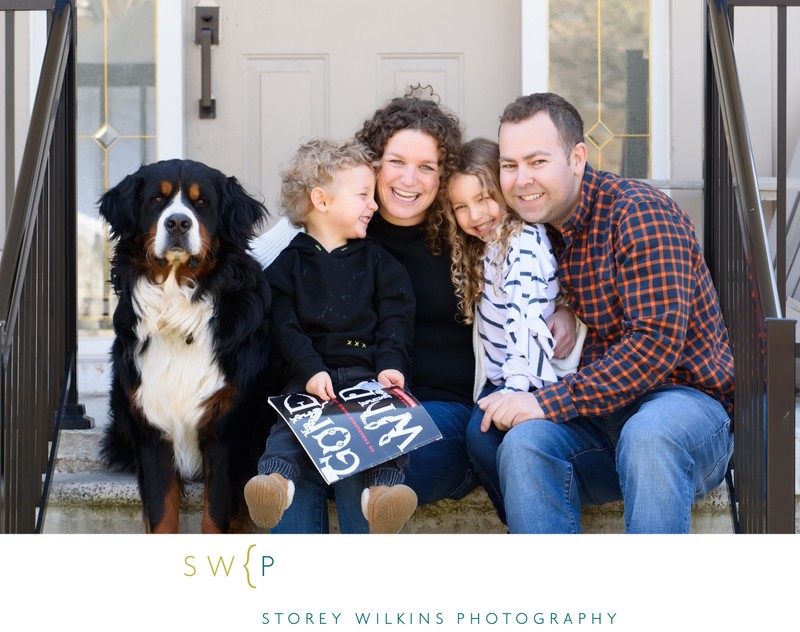 Porch Portraits | Porchies | Front Door Project
I am pleased to announce that I am now offering porch portraits to my lovely neighbours in Lawrence Park, Leaside, Davisville Village, Bennington Heights and Lytton Park. In fact, the response has been so overwhelming that I am now visiting families beyond my neighbourhood.
Weekends in May
I am currently booking 10-15 minute sessions across Toronto on Saturdays and Sundays in May. Please use the sign-up form below to schedule your session.
What is a Porch Portrait?
In keeping with the distancing guidelines, this is where I photograph you and your family on your front steps. porch or lawn where I can maintain a safe distance for us all. I will then make a beautiful portrait of your family to celebrate the time you got to spend with each other during social distancing due to the pandemic. The distance that I will maintain (using special lenses) actually allows me to make some great photographs that feel intimate and engaging.
What's Included?
It will only take about 10-15 minutes and afterwards I will email you a link to the photos where you can select three images to download and use as you wish. You are also welcome to purchase prints and other photographic products using the on-line gallery. My high quality archival prints are absolutely gorgeous.
Fee
My normal fee for a family portrait starts at $600. I request that you make a firm commitment of at least $100. Payments can be made by e-transfer to storey@storeywilkins.com.
This is a limited time offer available to residents in Lawrence Park, Leaside, Davisville Village, Bennington Heights and Lytton Park only and this offer ends May 31, 2020. All you have to do is sign up by then using the form below. We will schedule the session for some day and time before the end of May 2020.
Sunnybrook Hospital Fundraising Goal Achieved!
The first twenty sessions I did were not for pay. Instead, I asked families to donate a minimum of $100 to Sunnybrook Hospital.
I am so pleased to report that I met my goal of raising $2000 for Sunnybrook. Some families donated directly to the hospital, other through my Facebook page. It was a great effort and a win-win for everyone. Thank you to all of you for participating!!!
Now I must turn my attention to my own fundraising efforts. We all have to eat! I offer the same great limited-time offer and the same benefit of three high resolution photographs included for $100, payable by e-transfer.
To my Wonderful Clients
I miss you and I look forward to resuming my regular top quality family portrait sessions as soon as it is safe to do so. Thank you for your support. We are in this together. #stayhome.
Sign up for a Porch Portrait with Storey Wilkins
If you would like to participate in this wonderful opportunity, please add your name and email address below to my growing list of local lovely families and I will email you to set up a time to drop by. Offer valid until May 31, 2020.
Feeling Extra Generous?
Even if you have not had me stop by for a porch portrait, you can still donate to Sunnybrook Hospital here.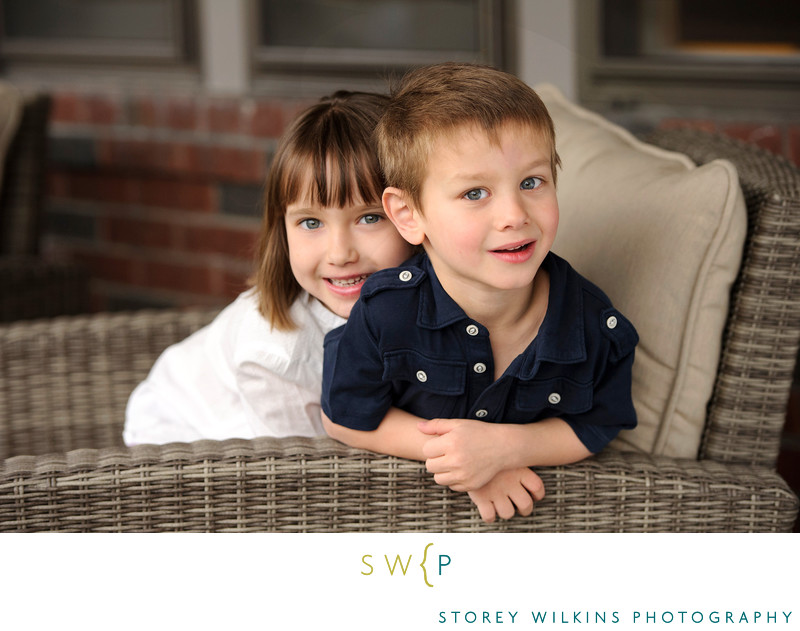 But What about my Hair?
With hair salons, esthetic services and make-up artists temporarily closed for business, you will not have a chance to get your hair coloured, your brows done or your make-up applied. That's OK! These photographs will be taken from a distance. The details will be less noticeable. What will be noticed is the love of your family, the special time you all spent together at home, and the value you place on day-in-the-life photography to capture this amazing time in your family's history.
Learn about my Toronto Family Photography.
FOR LOVE WORTH DOCUMENTING.