The Portrait Process
Here at Storey Wilkins Photography we honor your schedules, special events and your sessions with a helpful timeline to help you to understand how we are working our hardest to create your treasured memories: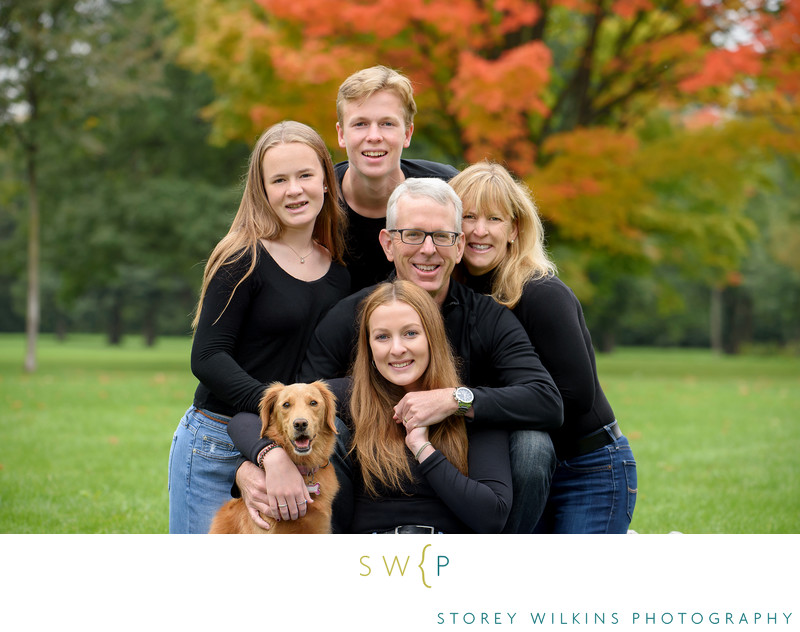 Two weeks before the session:
After chatting on the phone for our pre-consultation to discuss any of your specifications and wishes, we send you a portrait information form to fill out all the details most important to you for capturing the best images possible.
The day of the session:
When we arrive at the scheduled time, we will get to know you and your family. Prepare for a wonderful time during our photography session.
One week after the session:
We post the images from our session for a sneak peek on our password-protected web-gallery. Your images will have been edited, colour corrected, and archived.
2-3 weeks after the session:
We organize an in-person order session and meet to pick out your favorite components for your photography groupings in terms of sizes, arrangements and style (please bring all room measurements). We can also use this opportunity to take orders for gifts, albums, and any of the other unique keepsakes we offer.
5-6 weeks after your session:
Your artwork and albums are ready for pickup! Your matted prints will have care instructions on the back which will ensure a long life from your precious heirlooms.
It's A Date: What to Expect the Day of Your Shoot
We're looking forward to your session! This is such an exciting time because we have the opportunity to get to know your wonderful family and capture some fun, exciting photographs for you in the process. All work and no play make for a dour day, so here is what you can expect from Storey Wilkins Photography:
Location, location, location
We will discuss where you would like to have your session (we will already have an understanding based on our prior phone chats). We might meet at your home, the local playground, or a beautiful green field. I also scout locations constantly, so I may have some fun, local suggestions for you to consider!
Rain Rain Go Away!
Outdoor shoots offer the best available light and surroundings for your precious portraits. But if Mother Nature threatens to rain on our parade, don't worry, there are always options:
Plan A: When it's obvious a dire weather forecast is right (for a change), we'll call and reschedule.
Plan B: Alternate, available indoor venues.
Time flies
Please allow one to two hours for our shoot. This will enable us to get the perfect amount of images with variety and allow for an outfit change if needed.
Fast friends
We work quickly capturing natural images so photography doesn't feel like a chore to even the most cynical toddler. Storey Wilkins Photography delights in providing a super, safe setting for families to have fun!
Treats for the sweet
Bring snacks (but don't tell kids). Be careful for foods that stain clothing! You don't want to ruin that cute top. Also, avoid lollipops or anything that takes a while to eat.
Fun is not OPTIONAL
This shoot will be full-on fun, complete with laughs, hugs, play time, and plenty of tickling. There's no manufacturing a good time; when you're with loved ones, exuberance and spontaneity take over for the most natural, exciting images.

The Golden Hour
When scheduling an outdoor portrait session with Storey Wilkins Photography, you may notice that we recommend shooting during a very precise time of day- generally the last sixty to ninety minutes before the sun has completely
set. This special window known to photographers as "The Golden Hour" is the period of time when the light from the sun is at its most perfect. With its long rays diffused across the entire sky, the light creates a flattering glow and shimmer for picture perfect skin tones and deliciously warm portraits.
During midday, when every ray of the sun seems to find its way to our delicate, overexposed skin, the shadows created are usually too deep in contrast to the glare. Instead of fighting the harsh light, it's better to schedule outdoor shooting during the Golden Hour when the sun still works its magic.
To determine the Golden Hour in your location, see www.golden-hour.com.
Please contact us to book your session