Family Portraits for Toronto's Loveliest Families
by Storey Wilkins

Family portraits are not just photographs, they are acts of love. There is no better way to cherish the present and remember the past.
The Art of Storytelling
As a mother of two beautiful daughters, I understand just how important it is to treasure your time with your family. For 18 years I have worked with families across Toronto to document the lives of loved ones through natural thoughtful and emotional photographs.
I photograph LOVE for a living. This comes in all forms: from a wedding to the welcoming of a newborn, a baby to a teen, to a timeless three or four generation family portrait and all the other lovely stages of life in between.
Creating great family photographs requires heightened intuition to the nuances of individual personalities and group dynamics so that I tell your story, not mine. The photographs must capture the spirit of your family and must be created with artistic integrity (lighting, posing, composition and finish quality).
I am known for putting people at ease and making sessions equally fun and efficient. It will be just as easy and fun after the session as I help you design, share and display your photographs with LOVE.
I look forward to creating a wonderful set of photographs for you.
Cheers,
Storey
Letters from You
Well, you've done it again! I went from laughing out loud at some of the true moments that were captured (the ones of us falling over on the bed are classic!!!), to crying at the beauty of my amazing family. I could NOT feel more blessed to live the life I do; and to have that life include you two, your spirit, warmth and insane talent is just beyond words.

- Andrea & Ken



After a number of photo sessions with Storey & David, we can't speak highly enough about their easy going yet professional demeanor, attention to detail, patience, flexibility and innate ability to capture the perfect moments that have helped define our lives since our wedding.

- Danielle & Nigel



When we look at the photographs taken by Storey and David of our kids we are often amazed at how they can capture special moments. A look, an expression - pure gold! The proof is in the wondrous looks we get when people see her photos hanging on our wall.

- David & Stacey


2020 Family Portrait Services
I have deep expertise in photographing babies, kids at all ages, families (especially multi-generations), couples, bellies (maternity). I also create excellent headshots and personal portraits.
Introducing the Digital Bundle: A Modern Photo Solution for your Modern Family.
We bundle together the following:
The session fee (60-90 Minute Session)
The digital files (full resolution ready to print)
Two 8x10 prints (matted and ready to frame)
This way you have everything you need to share and enjoy your photographs for years to come.
Save $620 compared to purchasing everything a la carte. Must be pre-paid.
980.
For a detailed list of product and services, what to wear, information on the portrait process, etc. please email me.
Locations
As a family portrait photographer, I have delighted in photographing people in all ages and stages for over 16 years. In the GTA I mainly serve the Lawrence Park, Lytton Park, Leaside, Rosedale, Forest Hill, and Davisville Village neighborhoods. I am happy to travel to you wherever you are. In the summer months I regularly travel to Muskoka, Georgian Bay, The City of the Kawarthas and Haliburton to photograph families enjoying time together at the cottage.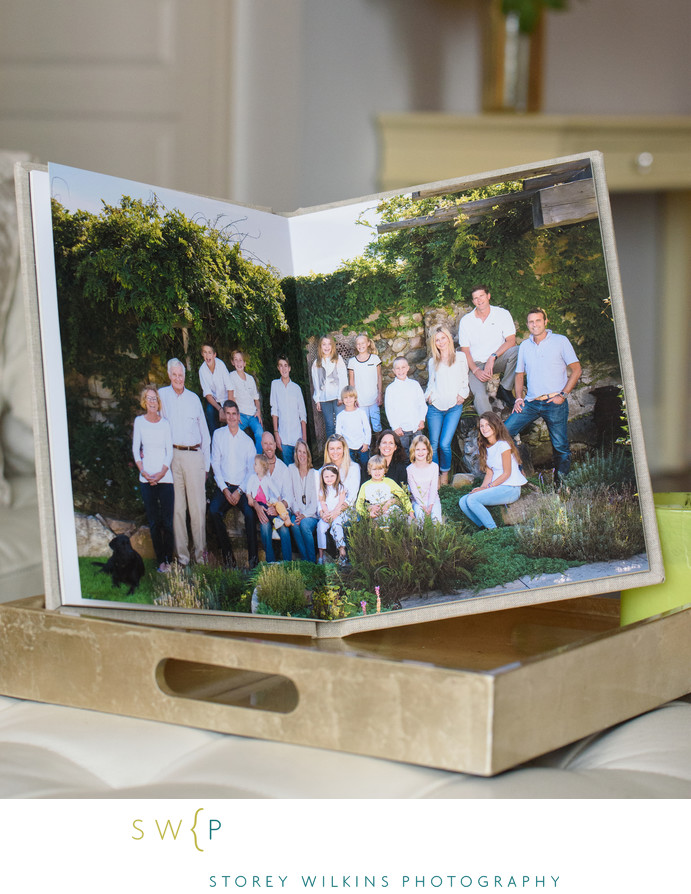 Special Photographs
Whether you are looking for an elegant way to capture your pregnancy, a fun way to record the life of your baby's early years, or if you need a multi-generational portrait, you've found a dedicated Toronto photographer to meet your needs.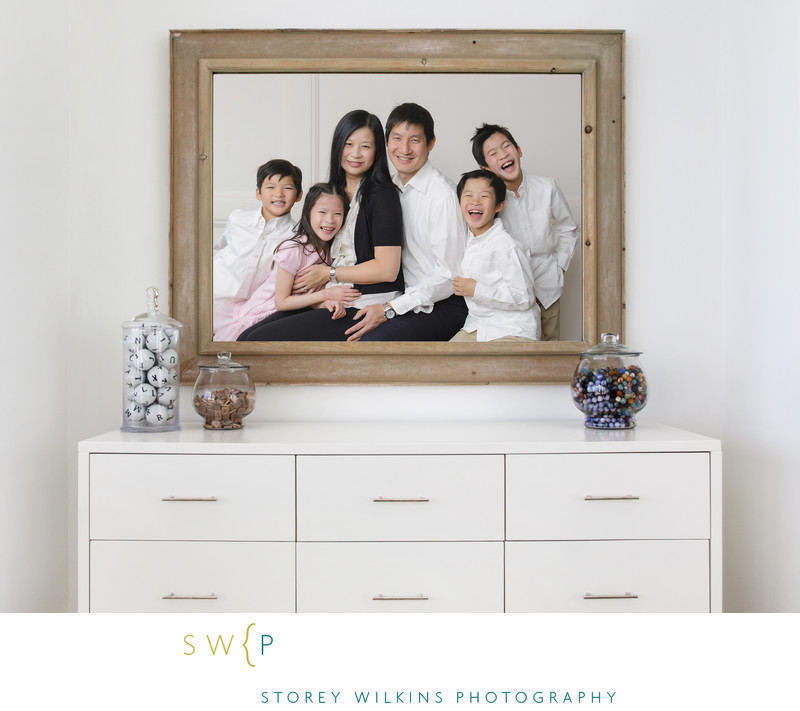 Magic Touch
I have been told I have a "magic touch" with family portraits. I can swiftly orchestrate the poses, the prompts and the emotion to create nice images. You will look, and even feel, relaxed. Your group photographs will be great, and the wonderful in-between moments will warm hearts. These lifestyle sessions are packed with fun! You will see many cuddles, bright shiny smiles, and of course energetic and flattering body language in the photographs. I capture the fun, not just the expressions.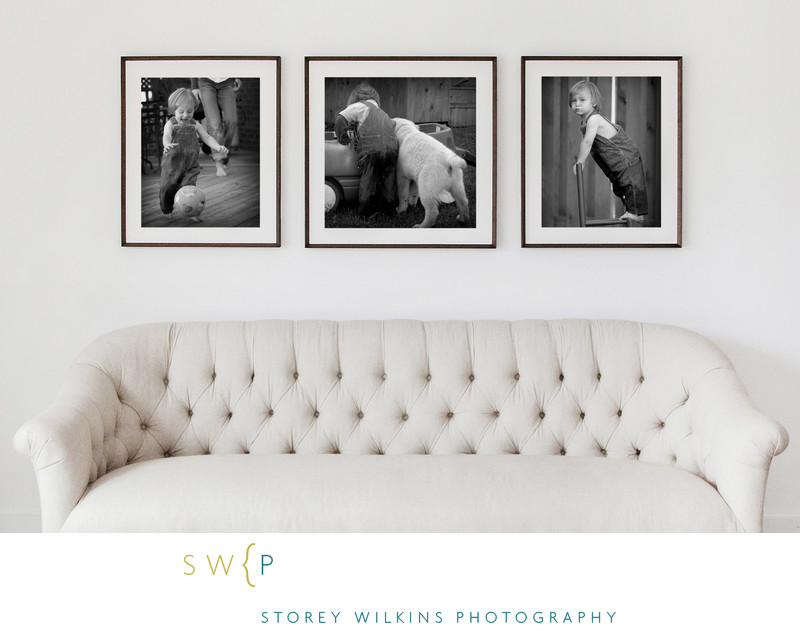 Quality Products
I am timely and reliable at each phase of the process. Pick a special spot such as your home, favorite park, even your cottage (travel fees apply) and I will find the best use of the space, any time of year. Your session will take about one hour. From this I will create high quality printed photographs, archival albums, custom wall displays and thoughtful gift prints.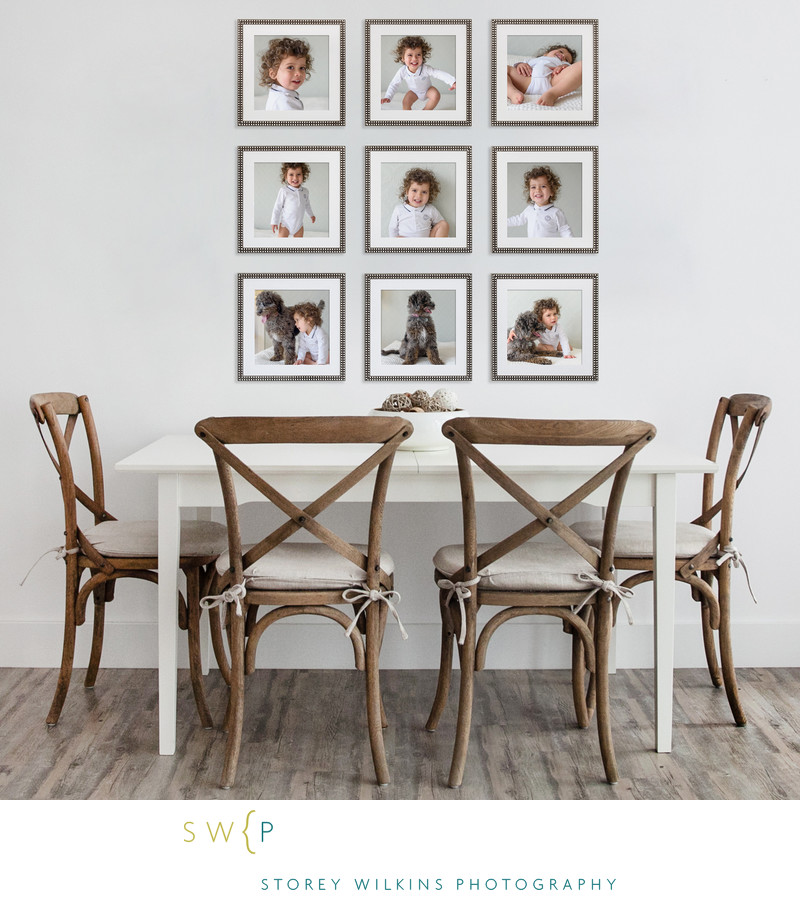 Art of Storytelling
From the session to the finished prints and albums, I bring you the art of storytelling through high quality photography so that you can savor your family's great moments and share your story for generations to come.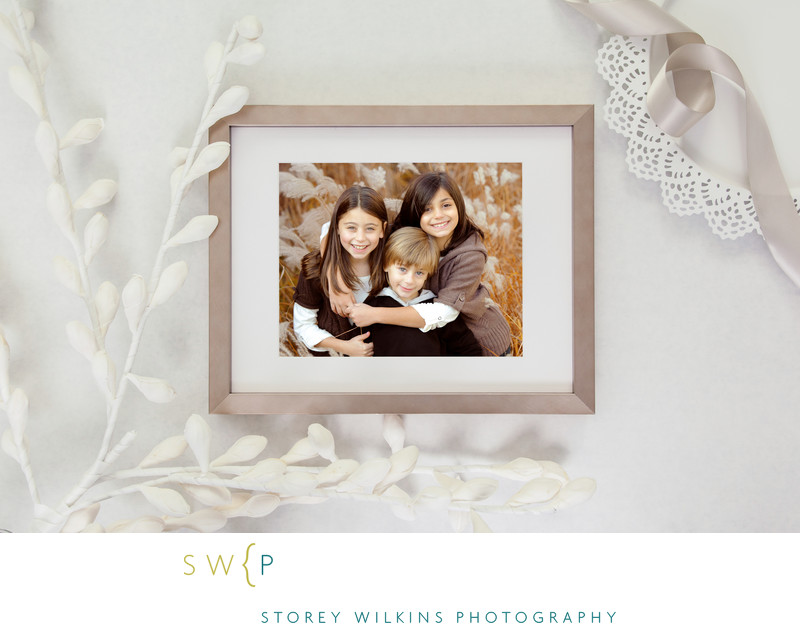 For a detailed list of product and services, what to wear, information on the portrait process, etc. please email me.