Toronto Wedding Photography by Storey Wilkins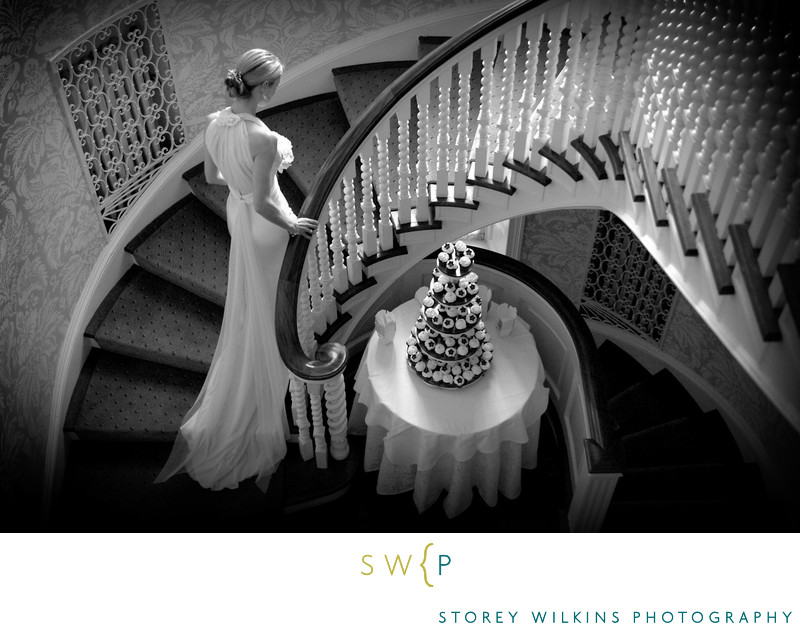 BEST DAY EVER!
Congratulations on your engagement!
I believe it is an honor of the highest order to photograph a wedding. A wedding day represents day ONE of a new family…the birth of a new family.
It is essential that your wedding photographs are technically excellent as well as emotionally rich. The photographs should tell a great story…your story…about your wedding day. The joyous moments, the relationships with family and friends, the energy and the atmosphere are all important to capture in a unique and real way.
I am reliable at every phase of the process, from your initial meeting to the presentation of the final photographs, so that you will never doubt your choice of photographers.
Cheers, Storey

SHORT STORIES: THE CONCEPT
One of the biggest and smartest trends in weddings has been a shift to hiring the most experienced photographer you can find for the shortest amount of time on your wedding day, maximizing the quality of your images with minimal intrusion by the photographer. I am thrilled to introduce my SHORT STORIES wedding photography coverage: Fabulously fun wedding photography in UNDER FOUR HOURS. It would be a great honor for me, and a cherished responsibility, to be with you to photograph the key elements of your wedding day.
Short and Sweet
My four hour wedding photography is ideal if you want a refined and streamlined experience with your photographer. You want an exceptionally skilled and thoughtful photographer to capture the essence of their elegant single location wedding. You do not want an excessive amount of images from the entire wedding day. You do not want lots of photographs but you want a high quality mix of portraits and reportage documentation.
A Wedding Day Photo Timeline
A wedding is a whirlwind of events, gone in the blink of an eye. There's little more important to a perfectly executed event than an organized timeline. If you are looking to effectively plan out your wedding day, here is a look at a typical FOUR hour wedding photography timeline from our point of view. We are here to help assist you in planning out your day so that you don't miss a beat.
FIRST HOUR - Getting Ready
The bride will be finished with her hair and make up when I arrive at the preparation site to capture the finishing touches and to document the bride getting into her gown. The bride will be photographed on her own and with her bridesmaids, mother, sisters, etc. at this time. My second photographer will meet up with the groom and groomsmen who will be dressed and ready to go. Final preparations will be documented and portraits of the groom and groomsmen, fatherm brothers etc will be taken.
SECOND HOUR - The Ceremony
The bride and groom and attendants and family all head to the wedding site, as do the photographers. We will photograph guests arriving and capture the pre-ceremony energy and ambiance. The ceremony will be glorious and the aftermath will be incredible. We will document each part of the ceremony as well as the wonderful meet and greet immediately following the ceremony.
THIRD HOUR - Couple and Family Portraits
As guests head to the party we will gather your bridal party and families for some formal photographs. As soon as we are finished these we will invite your loved ones to head to the party. At this point we will create some lovely portrait images of just the bride and groom that will include a variety of full length, close up, formal, casual, romantic, and fun photographs.
FOURTH HOUR - Cocktail Party
We arrive at the reception site and immediately begin photographing candid shots of guests enjoying the cocktail reception. If there are any additional formal photographs desired we will take this time to finish them. We are always available for any photo request you may have before we leave. Just ask!
P.S. Two weeks before your wedding we will touch base via phone or e-mail to discuss your wedding day photo timeline. At this time we will also confirm all your wedding details including locations, family members, special wedding day events, vendors and much more. This information will ensure we are all on the same page for an unforgettable and stress-free event!
Capturing Joy
My approach to your wedding is to make as many lovely story-telling images as I can in the time that we have together: your love for each other, the joyous moments, the interactions with family and friends, the energy and the atmosphere are all important to capture in a unique and real way
As we part ways at the end of your cocktail party you will feel beyond satisfied with the experience and will then relax into their reception knowing that all they key images have been beautifully recorded.
If this sounds like what you are looking for, then I am the photographer for you. Hourly fee is $800 plus tax. Beautiful custom albums, wall displays and archival prints are available for purchase. Please CONTACT ME to request my complete list of services and fees and to arrange a conference call. I am currently booking 2020 weddings and would love to work with you.